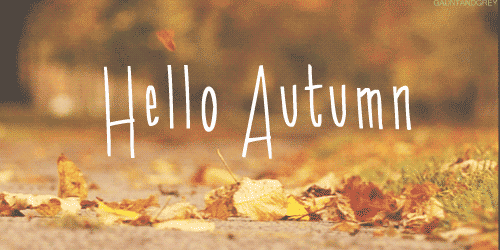 Horray! Its finally Fall time!!
I love fall for so many reasons,

2. Fall Fashion! Chilly weather means layers!

More flannels, scarves, beanies, and Built From Ashes!




5. Warm days, and chilly nights.

6. The leaves changing 💛

7. It's almost Christmas!!🌲

9. Fall Festivities!!

🎃 🏈 👻

(this year im trying to grow pumpkins!)

10.Drinks stay cold in your car overnight.

It's official... it is the perfect time of the year for dates!

😊

10. Leftover Thanksgiving food. 🍗🍠🍴

(I totally had to add the Thanksgiving (food) on my list twice because I love leftovers and really love Thanksgiving food so I literally eat it for like an entire week after the fact.)



Fall Time/ Halloween Wish List/ Must Haves
I think this account and these products are totally cool, let me tell you why:

1. Super awesome and original designs 💣

5.

Perfect for the Halloween/ autumn season 🍂

& Who doesn't love bath bombs?

🛁




Here are some shots from their Instagram:

Totally awesome& spooky!!

Although a little pricey, this jewelry line is so elegant and original.

Established in 1995, they sell perfect coffin shaped gemstones and jewelry.

(The price is worth the quality here.)

They have many stones, jewels, color, styles, and pieces to choose from, and if you don't find something you like, you even have the option to create your own!




Take a look for yourself:

Love it!!

I have been following this artist for quite some time now and she seems like one of the most genuine artists I have come across in while.

Her art is all about symbols, crystals, and good vibes.

It seems to me that she makes art because she truly loves it, not for the money. Occasionally she does sell things on her Etsy shop but you can tell by following her and seeing her processes that she puts a lot of love and care into each and every one of her handmade pieces. She even participates in auctions where 100% of the proceeds made from her pieces get used towards tragedy, such as the hurricanes in Puerto Rico.




I really look up to this artist.


Built From Ashes This Fall

We are back in action baby!!

In case you are unfamiliar, we recently did a fundraiser with 5 other ladies and their shops to donate 25 items each to make what we called Chemo Comfort Bags.

We will be handing these bags out personally at Robert Wood Johnson Hospital in New Brunswick with the help of the Mama Mare Breast Cancer Foundation at the end of the month.




I am proud to announce that through my shop alone, we raised $400.

This was enough to help be able to produce 25 beanies to be put into these bags.

Although we did not reach our original goal of sending out 25 full-size blankets to patients, we were still able to send out appropriate items that will be used to aid comfort during Chemotherapy treatments. I couldn't be more proud, and appreciative of all the support I got with this.




🌹

THANK YOU THANK YOU THANK YOU!🌹

Last but not least...
PRINCETON TIGER FOOTBALL
I am thrilled to announce I have been hired by the Princeton University Football team to film training practices!
Here I am on my first day:
I needed to first go through training on how to operate a scissor lift, classroom and physical. It made me a little nervous and my first time up, yes, I was extremely nervous!
There were some pretty cool views from up there though, check them out:
I get to be alongside the team every morning, filming all their drills, practices, and scrimmages.
Fall 2017 looks so exciting and I can't wait to experience every minute of it!!
Until next time....